Azure Machine Learning in a Day with Porini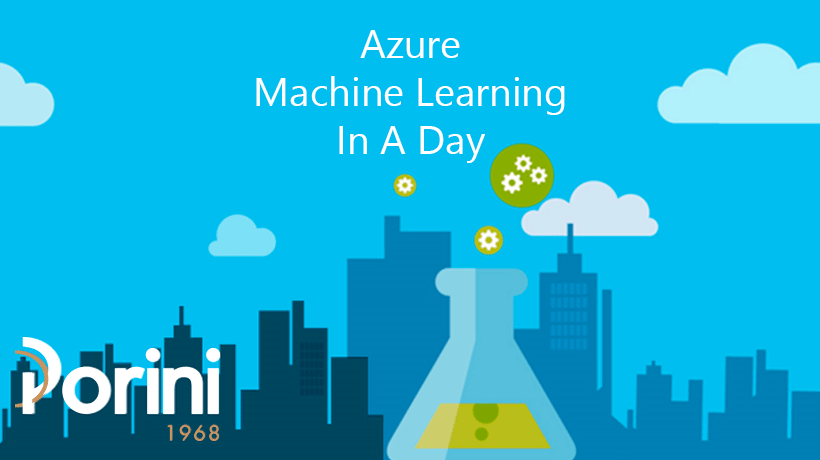 Azure Machine Learning in a day

Microsoft House – Viale Pasubio 21 Milano
2018 April 5th

Discover the potential of Machine Learning. On this training day, Porini experts will introduce the tools of Cortana Intelligence Suite and Azure Machine Learning Studio.
During the sessions, the characteristics of Azure Machine Learning, programming experiments and experiments applied to real-life cases will be shown.
Spend a day with Porini Team who will guide and follow you throughout the day and who will be available to discuss your specific needs.

Microsoft House – Viale Pasubio 21 Milano
5 Aprile 2018
Scopri le potenzialità del Machine Learning. In questa giornata di formazione, gli esperti di Porini introdurranno gli strumenti di Cortana Intelligence Suite e Azure Machine Learning Studio. Durante le sessioni verranno mostrate le caratteristiche del Machine Learning di Azure, esperimenti di programmazione ed esperimenti applicati a casi d'uso reali.
Passa una giornata con il team Porini che ti guiderà e seguirà durante tutta la giornata e che sarà a tua disposizione per discutere delle tue esigenze specifiche.
Il Machine Learning permette ai computer di apprendere dai dati e dalle esperienze e di agire senza essere programmati esplicitamente. Gli utenti possono creare applicazioni con intelligenza artificiale che percepiscono ed elaborano informazioni e agiscono in modo intelligente in base alle informazioni, aumentando le capacità umane, incrementando la velocità e l'efficienza e aiutando le organizzazioni a ottenere il massimo.
MATTINO:
9.15 – 9.30
Caffè e introduzione ai lavori
9.30 – 10.30
Cortana Intelligence Suite:
overview e moduli
10.30 – 11.30
Cortana Intelligence Suite applicata ai Social Media
11.30 – 12.00
Introduzione a Azure Machine Learning
12.00 – 12.30
Q&A
12.30 – 13.30
Pranzo
POMERIGGIO:
13.30 – 14.45
Use Case Marketing:
Customer Behaviour con Azure ML
14-45 – 15.45
Use Case Manufacturing:
Predictive Maintenance con Azure ML
15.45 – 16.45
Q&A
16.45 – 17.30
Use Case Supply Chain:
Time Series Prediction con Azure ML
Le iscrizioni alla giornata sono chiuse.
https://www.porini.it/wp-content/uploads/2018/04/Porini-banner-Azure-Machine-Learning-In-A-Day.png
460
820
Porini Marketing Team
https://www.porini.it/wp-content/uploads/2019/09/Logo_Porini-184x110.png
Porini Marketing Team
2018-03-26 10:07:35
2018-11-14 17:38:57
Azure Machine Learning in a Day with Porini