New Microsoft Dynamics CRM 2016 features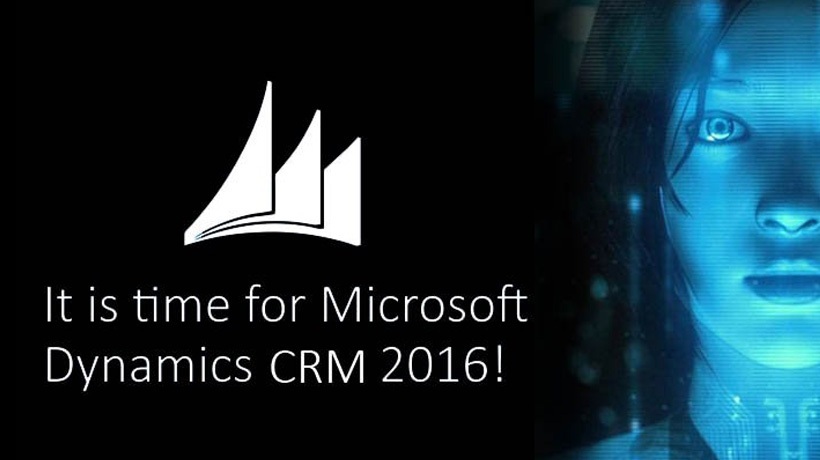 This version as announced, would be an On-Premise as well as Online release. The On-Premise customers would get the much awaited features released as part of the Update 1 for CRM Online. The drop-down navigation the most sought after update that the On-Premise customers have been waiting for.
Microsoft have designed Dynamics CRM 2016 to allow customer-facing employees to manage their daily activities in a single experience, removing the nuisance of having to switch between applications and getting distracted.
Marketing
Microsoft Dynamics Marketing enables your marketing team to seamlessly go from planning, to execution, leveraging the power of Office 365 and Power BI to measure your marketing performance across channels from start to finish so you can bring your marketing vision to life.
SMS Marketing
In this release, Dynamics Marketing will support both outbound and inbound SMS marketing in select markets. This means ability to:
• configure inbound SMS campaigns with SMS keywords to get SMS opt-ins
• maintain a database of opt-in and opt-out preferences of your marketing contacts
• send outgoing promotional SMSs to opted in contacts for SMS
• tracking performance of your SMS campaigns
The capability to integrate SMS marketing in multichannel campaigns truly stands out Dynamics Marketing in mobile marketing space and enhances its positioning as one of the best multichannel integrated marketing management clouds for the modern marketer.
Email Marketing
The advanced editing experience has been improved in various ways. For instance it will be possible to use the media library directly from the HTML code. Microsoft also continues to make service enhancements to scale service in the backend. This will improve the service's ability to handle high email volume, improved email deliverability, fault tolerance, and logging/auditing capability.
Sales
Microsoft's Sales solution helps sales professionals transform into top performers who are highly connected and collaborative by surfacing the right information at the right time no matter where they are so they can engage their customers in meaningful ways to deepen relationships while growing the business.
CRM App for Outlook
The Microsoft Dynamics CRM App for Outlook makes it easy to track emails, add contacts from within an email or even create new records to track emails against the browser on PC or Mac or mobile browser on phone. The CRM App for Outlook will expand support to include Firefox, Safari for Mac and Outlook for Mac in addition to the currently supported IE and Chrome.
Excel Integration
To help increase productivity, Microsoft is providing the ability for salespeople to conduct analysis in Excel, directly within Microsoft Dynamics CRM. This eliminates the time and effort required to switch between applications in the middle of completing a business process. Salespeople can now view sales data in familiar Excel templates, perform what-if analysis, and upload the changes, all while maintaining the work context. Export and analyze data in Excel from your mobile device with added support for the CRM for Tablets and Phones apps.
Document Generation
With one click users can easily generate a document from CRM using pre-defined Word and Excel templates. Authors can manage the pre-defined templates and using a wizard like flow build custom templates in Word or Excel. Document templates are role based by entity to ensure users have the proper content to meet their needs. Word and Excel documents generated from CRM will open as a downloaded document with the exception of CRM Online where Excel documents will be rendered in the Immersive Excel Online capability.
Multi-stream Dashboard
The streams can show data from Views or Queues (e.g: My Activities, My Cases, Cases from Queues I'm a member of etc). Interactive charts provide a visual snapshot of key metrics related to the work items, and also double up as visual filters which allow agents to slice and dice the data. An additional level of filtering is available with Global Filters to bring focus to the relevant items. Customizers/Administrators can choose from four layouts to build these dashboards.
Single-stream Dashboard
The stream can show data from Views or Queues (e.g: All Active Cases). Like the multi-stream dashboards, single-stream dashboards also come with interactive charts that can be used to filter data. The Tiles on the right side (shown in blue) show a count of records from a Queue or a View. Users can get a peek of the records by selecting the tile. Customizers/Administrators can choose from four layouts to build these dashboards.
Modern and intuitive design
The case form design allows agents to find and act on data with reduced clicks and navigation. It unifies customer interactions and pulls together all related information, enabling agents to be productive and view what's most relevant at all times. The Guided Business Process is further enhanced to show process stage information as a fly out. The timeline (Interaction Wall) allows for rich time and record based filtering capabilities. Quick actions on search result, allow you to perform every day functions with ease, such as marking a task as complete or responding to a customer's email. The Reference Panel is geared towards a highly configurable experience that allows you to always show relevant related data. Agents have full access to the customer record and can see recent cases, eligible entitlement, and any other relevant information. With integrated Knowledge agents can deliver solutions to customers across channels. This design pattern extends to other entities such as Account and Contact, as well as Activities.
External Party Access
External Party Access is the foundation that allows external parties such as Employees, Customers and Partners to access CRM data with the right level of permissions. External Party Access is an enhancement to the CRM API and SDK that allows integration, access and actions by contacts, partners or other 3rd parties you have modeled in CRM.
Social
With Microsoft Social Engagement, you can listen, analyze, and drive engagement all within Microsoft Dynamics CRM, Microsoft Dynamics Marketing, or standalone. Jump in and engage with your customers, reaching them in ways never before possible.
Mobile
Microsoft is delivering a seamless user experience across mobile devices, including tablets and phones, in a 'configure once, deploy everywhere' model.
Mobile offline support
Dynamics CRM Online users will be able to get full offline experience with mobile apps. This provides the ability to get your work done even when there is interruption in connectivity. Users will be able to create, change and delete records while offline. Automatic playback of offline actions helps synchronize local changes with CRM Online. The mobile apps provide a seamless user experience when switching between online (connected) and offline modes.
Document Management
This release brings the ability to view documents in context of opportunity, case or any other entity, right within the CRM mobile apps. Users can seamlessly open various Office documents stored in SharePoint or OneDrive for Business from within the CRM mobile apps (tablets and phones).
App-to-app deep linking
Enables other mobile apps (such as email or your custom mashup apps) to link and directly navigate to a record, view or dashboard within the CRM mobile app.
Modern mobile friendly experience
With this release, we are adding a variety of modern UI controls you can use in the mobile apps. Business Analysts have the ability to bind a data field to a new UI control, representing the data in a visual and interactive way.
Task Based Experiences
New task based experiences are immersive experiences that allow users to focus on the tasks they need to perform, not the records they need to interact with. With task based experiences, data from multiple entities are brought together into a single user experience.
I think we can all agree that this is an massive time for Dynamics CRM – nice to see Microsoft doing such great work with the product to reinvent the way our customers are serviced, as an avid follower within the community quite excited to see how partners/organizations adapt and prepare for the changes ahead.
For a full summary please download the official Microsoft Preview for MSCRM 2016 below:
http://download.microsoft.com/download/D/5/D/D5D38A09-6A5C-4DC0-8649-3A4F39A8F8F3/Microsoft_Dynamics_CRM_2016_Release_Preview_Guide.pdf
For all interested in seeing this visually, here is a sneak peek!
https://www.porini.it/wp-content/uploads/2015/12/2015-new-Microsoft-Dynamics-2016-features.jpg
460
820
Porini Marketing Team
https://www.porini.it/wp-content/uploads/2019/09/Logo_Porini-184x110.png
Porini Marketing Team
2015-12-11 13:11:20
2018-03-12 10:01:41
New Microsoft Dynamics CRM 2016 features