Microsoft Business Analytics and Digital Customer Management solutions supporting digital innnovation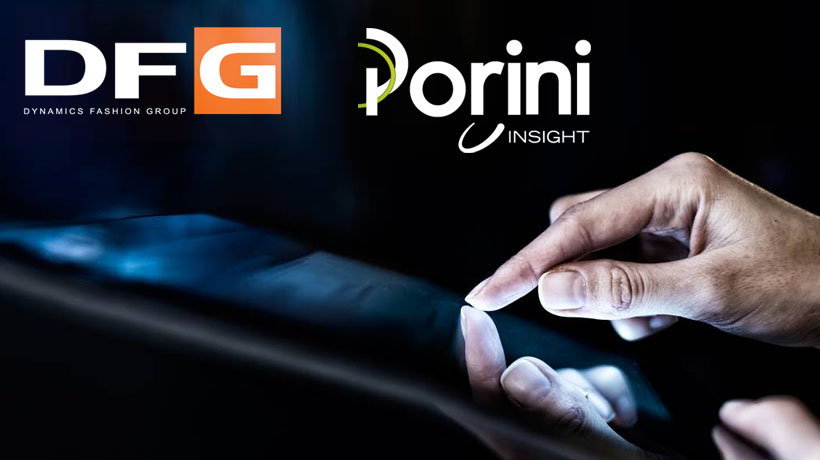 2016 April, 7th, Prato: during the event organised by Porini Insight in collaboration with DFG – Dynamics Fashion Group, it will be shown solutions and expertise of Porini Group to support process of Digital Transformation and Advanced Analytics, using case studies and application examples in different business contests and functional areas. The event is CIO and CFO/Controller oriented.
SPEECHES LANGAUGE: ITALIAN
Event partecipation is free but registration is required.
Le soluzioni di Business Analytics e Digital Customer Management di Microsoft a supporto dell'innovazione digitale
7 Aprile 2016, Prato: durante l'evento, organizzato da Porini Insight in collaborazione con DFG – Dynamics Fashion Group, verranno presentate le soluzioni e le expertise del gruppo Porini a supporto dei processi di Digital Transformation e Advanced Analytics, utilizzando casi d'uso ed esempi di applicazioni in diversi contesti di business e aree funzionali. L'evento è rivolto sia ai CIO che ai CFO/Controller.
Agenda
09.30-10.00   Registrazione e Welcome Coffee
10.00-10.15    Benvenuto (A. Tiezzi)
10.15-11.00    Microsoft PowerBI: Intelligence e Analytics a portata di mano. Casi d'uso in ambito Finance, Sales & HR (T. Pozzi)
11.00-11.15    Coffee Break
11.15-12.00    Dynamics CRM: la gestione del Cliente a supporto delle attività di Digital Marketing e Customer Service (G. Parente)
12.00-12.45    Collaboration & Document Management: l'utilizzo di Sharepoint a supporto della digitalizzazione dei processi (G. Parente)
12.45-13.00    Q&A
13.00               Light Lunch
Sarà attivo un servizio navetta dalla Stazione Santa Maria Novella di Firenze e dalla Stazione di Prato, da prenotare al momento dell'iscrizione.
Location: DFG, Via Genova 1/B, Prato (PO)
Evento gratuito posti limitati
Info: marketing@dynamicsfashiongroup.it
https://www.porini.it/wp-content/uploads/2016/03/2016-microsoft-business-analytics.jpg
460
820
Porini Marketing Team
https://www.porini.it/wp-content/uploads/2019/09/Logo_Porini-184x110.png
Porini Marketing Team
2016-03-08 15:15:51
2018-03-12 10:01:41
Microsoft Business Analytics and Digital Customer Management solutions supporting digital innnovation