Elettrica 2018: Porini launches Porini 365 Event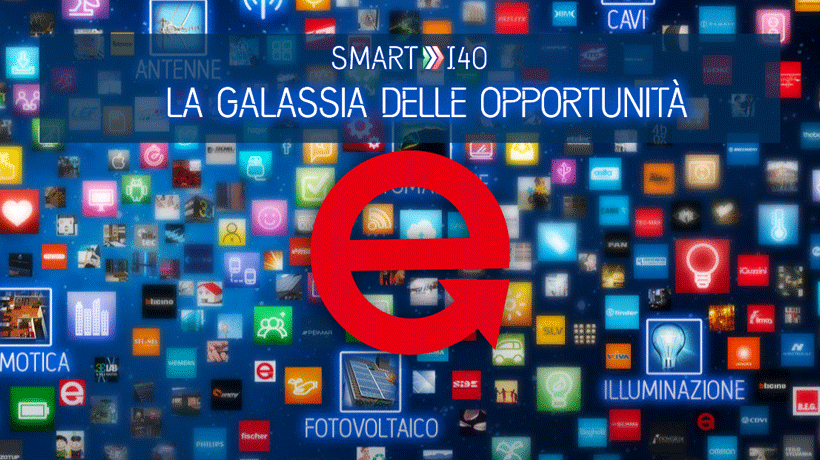 Elettrica 2018
April 12/15, Novara

Elettrica Novara 2018: Porini launches Porini 365 Event.
From April 19 to 22 Porini is waiting for you at Elettrica Novara with the innovative app for managing events and fairs.
Porini attends Elettrica Novara 2018, the biennial fair organised by Comoli Ferrari, which this year is in its ninth edition.
In occasion of Elettrica 2018, we introduced Porini 365 Event, a solution developed for multi-brand distribution companies such as Comoli Ferrari, 360 degrees capable of governing an event management or a B2B fair: from the exhibitors and attendees registration to profiling  during access, from product promotion to the direct orders acquisition at the stand, enabling performance statistics to understand real time profitability of the event. Porini 365 Event is a web app, in cloud and multi-devices (smartphones, tablets, desktops), which will be used by all exhibitors at the fair to profile customers at the stands and manage over 400 active promotions  during the 4 days of the event.

Elettrica 2018
12/15 aprile, Novara

Elettrica Novara 2018: Porini lancia Porini 365 Event.
Dal 19 al 22 aprile Porini ti aspetta ad Elettrica Novara con l'innovativa app per la gestione di eventi e fiere.
Porini partecipa ad Elettrica Novara 2018, la fiera biennale organizzata da Comoli Ferrari e giunta quest'anno alla sua nona edizione.
L'evento, dedicato ai professionisti e alle industrie del settore elettrico, è diventato negli anni un appuntamento fisso, proponendosi come collegamento fra le esigenze dei clienti ed i servizi e prodotti offerti dai fornitori. La costante crescita di questa fiera dimostra il suo grande successo: 6.000 pre-registrazioni, circa il doppio rispetto all'edizione passata, 200 produttori presenti, 30 workshop e due importanti convegni dedicati al tema dell'industria 4.0.
Il claim di quest'anno è un invito alle più importanti imprese italiane e internazionali del settore impiantistico a partecipare alla quarta rivoluzione industriale, dove "l'impiantistica diventa l'elemento motore di un percorso virtuoso per la digitalizzazione del paese" (Conferenza stampa Elettrica 2018 – Gruppo Comoli Ferrari).
Ed è proprio in occasione di Elettrica 2018 che Porini lancia Porini 365 Event, una soluzione sviluppata per le aziende di distribuzione multibrand come Comoli Ferrari, in grado di governare a 360 gradi la gestione di un evento o di una fiera B2B: dall'iscrizione di espositori e partecipanti alla profilazione durante l'accesso, dalla promozione di prodotti all'acquisizione degli ordini direttamente nello stand fino alle statistiche di performance, per capire in tempo reale la redditività dell'evento. La web app Porini 365 Event, completamente in cloud e fruibile su tutti i dispositivi (smartphone, tablet, desktop), verrà utilizzata da tutti gli espositori della fiera per la profilazione dei clienti presso gli stand e la gestione delle oltre 400 promozioni attive durante i 4 giorni dell'evento.
https://www.porini.it/wp-content/uploads/2018/04/Porini-Banner-Elettrica-2018.png
460
820
Porini Marketing Team
https://www.porini.it/wp-content/uploads/2019/09/Logo_Porini-184x110.png
Porini Marketing Team
2018-04-12 11:05:58
2018-04-14 10:18:58
Elettrica 2018: Porini launches Porini 365 Event