Porini with Experis Academy: Master in Big Data Analytics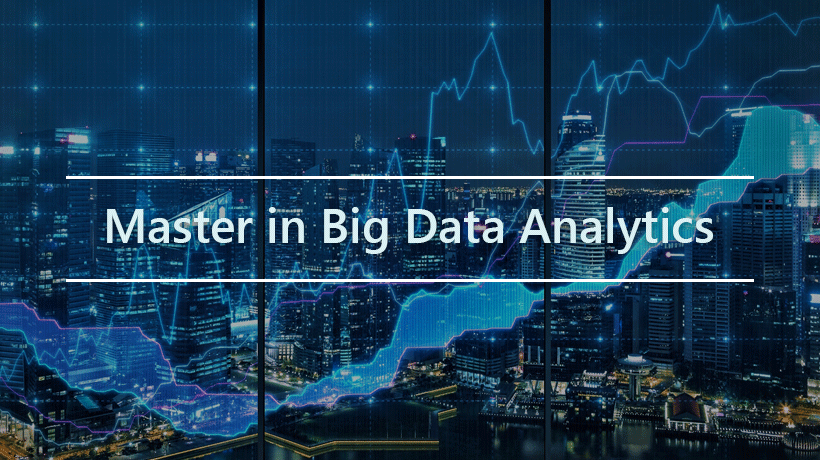 Porini with Experis Academy:
Master in Big Data Analytics
In an iper-connected society, big data has become a key for understanding the world around us. Analysing and interpreting this enormous flow of information in an appropriate way is an increasingly shared necessity.
The Master in Big Data Analytics, designed by Experis Academy in partnership with Microsoft and Porini aims to train all-round Data Analysts, who are endowed with a mix of multidisciplinary skills that, with their analysis skills, increasingly represent a central professional figure and are particular demanded in the business world.
The technical and didactic direction of the Master is entrusted to Microsoft and Porini. The teaching will be provided by Porini experts, in order to bring know-how and case history and thus ensure an application approach.

Porini con Experis Academy:
Master in Big Data Analytics
In una società sempre più connessa, i big data sono diventati una risorsa chiave per capire il mondo che ci circonda. Analizzare ed interpretare opportunamente questo enorme flusso di informazioni è sempre più una necessità condivisa.
Il Master in Big Data Analytics studiato da Experis Academy in partnership con Microsoft e Porini si pone l'obiettivo di formare a 360° i Data Analyst, dotati di un mix di competenze multidisciplinari che con le proprie capacità di analisi rappresentano sempre più una figura professionale centrale e particolarmente richiesta nel mondo aziendale.
La direzione tecnica e didattica del Master è affidata a Microsoft e Porini. La docenza sarà erogata dagli esperti di Porini, al fine di portare know-how e case history e garantire così un approccio applicativo.
"Nell'era dell'Intelligent World e della Digital Factory è sempre più cruciale per le aziende del nostro tessuto imprenditoriale poter fare riferimento ad un nucleo di competenza specializzate sui temi degli advanced analytics e del machine learning per non perdere le sfide di trasformazione che il mercato sta imponendo, obbligando i C-level a ripensare nel  breve e medio termine i propri business models".
spiega Tommaso Pozzi, CSO di Porini.
"Questi corsi nascono per colmare il gap, formare nuove professionalità e al tempo stesso soddisfare la crescente richiesta delle aziende di professionisti"
spiega Claudia Angelelli, One Commercial Partner, Sr. Technical Lead di Microsoft.
A CHI SI RIVOLGE
Laureati in Informatica, Ingegneria Informatica, Matematica, Statistica o discipline scientifiche; professionisti già attivi nel settore o in settori IT affini, che desiderano far convergere la loro carriera nell'ambito data analytics.
LINGUA
Il corso verrà tenuto il lingua italiana.
ARGOMENTI
Algebra lineare; Statistica; Cenni di programmazione Hadoop, Python, R, SQL; Data Model ; Big Data Architecture & Technology; Data Management & Warehousing; Data Mining; Big Data Analytics & Business Intelligence; Predictive Analytics & Machine Learning; Data Strategy and Visualization; Applied Data Analytics; Analytics-enabled Business Transformation.
SEDE
Experis Academy Kilometro Rosso, Bergamo.
Alcune lezioni potrebbero tenersi presso la sede Experis Academy di Maranello (MO) e Fornovo di Taro (PR).
DURATA E FREQUENZA
Durata del Master: 200 ore circa.
Il corso si svolge in formula weekend, con frequenza tipica ogni due/tre settimane:
– Venerdì e sabato (intera giornata)
– Domenica(mezza giornata al mattino)
DIMENSIONE CLASSE
Massimo 20 partecipanti
Il Master di Alta Formazione è a numero chiuso. Tutte le candidature pervenute saranno oggetto di selezione da parte di un team di esperti per garantire un livello omogeneo di preparazione, competenza e potenziale tra i componenti di ogni classe.
Per informazioni scrivi a academy.tech@it.experis.com
Per iscriverti visita il sito di Experis Academy
Rassegna stampa:
https://www.porini.it/wp-content/uploads/2018/04/Porini-master-big-data.png
460
820
Porini Marketing Team
https://www.porini.it/wp-content/uploads/2019/09/Logo_Porini-184x110.png
Porini Marketing Team
2018-10-10 18:06:18
2019-01-14 13:12:56
Porini with Experis Academy: Master in Big Data Analytics