"The enabling factors of the supply chain revolution", Il Sole 24 Ore, ed. 29th July 2019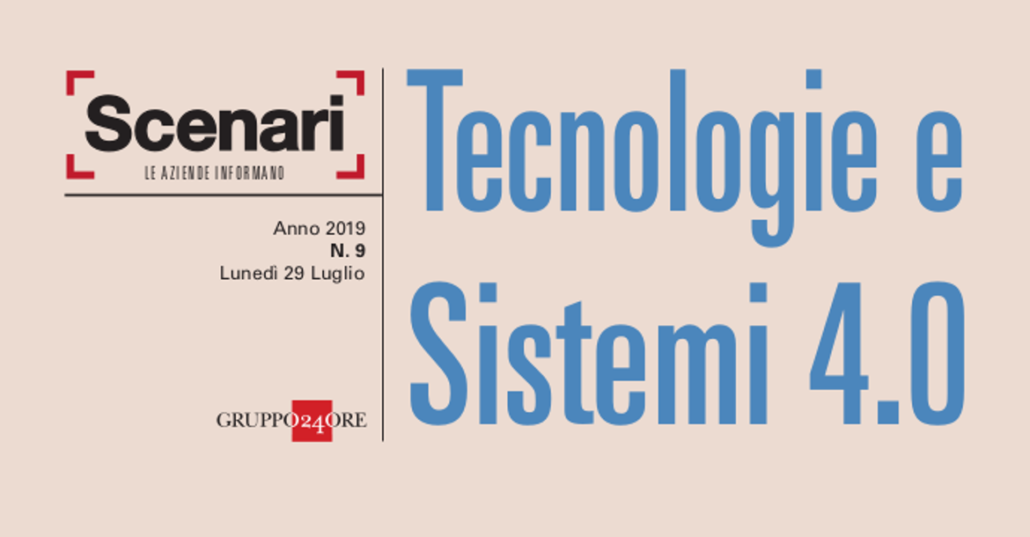 Cloud Suite of solutions for Fashion and Textile industries.
Major investments in R&D and the continuos technological scouting activity are the company's winning formula.
Thirty years ago, lost on our travels, we used to look out of the car window searching for landmarks which then we found out on the map. We used to consult the street positions on the crumpled map, until we reached the destination virtually and once we memorized the route, we carefully folded it, resuming the journey.
Today we communicate the desired destination to the navigation system of our car and we go.
Technology not only makes it easier to get to your destination but it becomes an important factor when machine learning algorithms understand that we are tired by analyzing our guide while crowdsourcing ones, evaluating other users' data, calculate alternative routes to avoid traffic.
Essentialy, technological innovation can improve what we already do and can offer us new opportunities to be discovered.
It is along the lines of innovation that DGS has been operating since 1997 offering iCT solutions of value and reaching to triple its turnover in the last three years, through targeted acquisitions and organic growth of more than 20% year-on-year, up to almost 100million at the end of 2018.
READ the full article: The enabling factors of the supply chain revolution

Suite cloud di soluzioni per il Tessile e il Fashion.
Importanti investimenti in Ricerca e Sviluppo e la continua attività di scouting tecnologico sono la formula vincente dell'azienda .
Trent'anni fa, persi lungo i nostri viaggi, guardavamo fuori dalla macchina alla ricerca di punti di riferimento che poi individuavamo sulla cartina. Scorrevamo le strade sulla mappa stropicciata, fino a raggiungere virtualmente la meta e, memorizzato il percorso, la ripiegavamo con cura riprendendo il viaggio. Oggi comunichiamo la destinazione desiderata al sistema di navigazione della nostra vettura e partiamo.
La tecnologia non solo rende più facile arrivare a destinazione ma diviene un fattore abilitante nel momento in cui gli algoritmi di machine learning capiscono che siamo stanchi analizzando la nostra guida, e quelli di crowdsourcing, valutando i dati di altri utenti, ci propongono percorsi alternativi per evitare code.
In sostanza l'innovazione tecnologica può migliorare quello che già facciamo e offrirci opportunità nuove tutte da scoprire.
E' lungo le direttrici dell'innovazione che DGS opera dal 1997 offrendo soluzioni ICT di valore ed arrivando a triplicare nell'ultimo triennio il proprio fatturato, attraverso acquisizioni mirate ed una crescita organica superiore al 20% anno su anno, fino a sfiorare i 100mln€ a fine 2018.
LEGGI L'ARTICOLO INTEGRALE: I fattori abilitanti della rivoluzione nella Supply Chain
https://www.porini.it/wp-content/uploads/2019/07/dgs-il-sole-24-ore-1.png
610
1170
Porini Marketing Team
https://www.porini.it/wp-content/uploads/2019/09/Logo_Porini-184x110.png
Porini Marketing Team
2019-07-29 17:18:18
2019-09-02 14:13:00
"The enabling factors of the supply chain revolution", Il Sole 24 Ore, ed. 29th July 2019